Initiated and Produced by
Neuro Design Lab/
Centre for Applied Computing and Interactive Media,
City University of Hong Kong
Curated & Produced by
Maurice Benayoun & Lisa Park SoYoung
Hosted by
School of Creative Media, City University of Hong Kong
Sponsored by
Osage Art Foundation
Focal-Naim

Ars Electronica was founded in 1979 in Linz, Austria, as a premier international festival of art, technology and society. Over the past three decades, this world-renowned event provided an annual setting for artistic and scientific encounters with social and cultural phenomena that are the upshot of technological change. Its Symposia, exhibitions, performances and interventions carry these inquiries beyond the confines of conventional conference spaces and cultural venues and take them out into the public sphere and throughout the cityscape. Translating this spirit into action as the world tackles the Covid-19 pandemic, Ars Electronica has taken a de-centralized approach in inviting key media art institutions around the world to host their own festivals as representatives of their respective cities. 2021 Garden Hong Kong is the second iteration in which the Neuro Design Lab initiated and produced various online exhibitions, panel discussions, and networking parties, to showcase and expand the media art scene in Hong Kong today.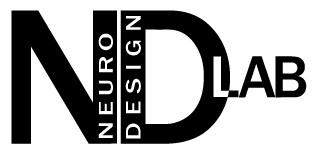 The Neuro-Design Lab (ND Lab) is founded by Professor Maurice Benayoun and Dr. Tobias Klein. The lab's core imperative is to explore the relationships between seemingly distant, and even antagonistic conceptual pairs such as: Data and Matter; Sublimation and Reification; Values and Actions; Art and Facts; Finance and Ethics; or Thought and Objects. By investigating the possible convergences and gaps that become apparent through processes of critical experimentation, the Neuro Design lab endeavors to foster better understanding of the technological, sociological, aesthetical, and ethical mutations at stake in the post-media era. ND lab's projects weave across various creative approaches including technological innovation, theoretical research, and artistic creation, to produce advanced tools, academic publications, and artworks widely exhibited worldwide.

Centre for Applied Computing and Interactive Media (ACIM, CityU HK) promotes the development of core competencies in the areas of computational science and engineering, data visualization, digital humanities, new media technology and the creative arts. ACIM provides a platform for research synergy between the college of science and engineering, the school of Creative Media and other multidisciplinary groups in City University. ACIM functions as a public relations showcase for inter- disciplinary endeavors at City University, and is also a powerful educational resource with respect to its scientific and digital humanities visualization capabilities.

City University of Hong Kong's School of Creative Media (SCM, CityU HK) is recognized to be an international centre for discovery and innovation in Asia. Here creativity is nurtured as a cornerstone of Hong Kong's social and economic advancement in the 21st Century. Our teaching and research facilities are housed in a stunning, one-of-a-kind, building designed by the world-renowned architect Daniel Libeskind. The School of Creative Media has gathered an impressive, internationally renowned, faculty of digital media artists, thinkers, and innovators, working in the fields of animation, sound design, gaming, software development, physical computing, film, digital media art, and media theory.

The Osage Art Foundation (OAF) was established in 2004 as an international not-for-profit philanthropic organisation devoted to building creative communities, cultural cooperation, and creative capacity. OAF saw a need to offer more support in the development of the arts in Asia and an opportunity to address this need. With fostering deeper regional consciousness of the arts within Asia in mind, OAF programmes are distinguished by their focus on cultural exchange, educational outreach, and knowledge building. In 2015, OAF began HKACT! – Hong Kong Art, Culture, and Technological Innovation -, a series of cutting-edge projects that articulate an interdisciplinary future and fuels growth in the creative industries. It is a platform that celebrates the Arts and ideas by bringing together visionary thinkers and innovators to help chart the future of a better and cultural society.

Focal has been creating benchmark acoustic equipment since 1979 for various high fidelity markets such as home audio loudspeakers, headphones, car speaker drivers and monitoring loudspeakers. Core businesses: speaker drivers and high-fidelity loudspeakers. Our historic core values are based on the union of technology, mechanics, noble materials and design. We are constantly pushing the limits of sound to offer the users a truly unique listening experience.
——————-


CREDITS

Chief Curator: Maurice Benayoun
Co-curator & Executive Producer: Lisa Park SoYoung
Production Manager & Curatorial Assistant: Charlie Yip
Special thanks to: Prof. Richard Allen, Prof. Jeffrey Shaw, Ms. Agnes Lin, Prof. De Kai, Prof. Ken Ueno, Antony Chan, SCM Production Centre, Tony Maslic, Oskar Klein, Iris Choi, Hortense Boulais-Ifrene, & Vivian Zech
PROGRAM CREDITS

Panel Discussion) Posthuman art: Robots, Aliens, Chess, and Tokens
Panel Chair: Maurice Benayoun
Panel coordination: Lisa Park SoYoung
Panel assistant: Charlie YIP
Online Showcase) EASEAS: Experiments in Art, Science and Ethology of the Art-Subject
Production manager: Charlie Yip
Production team: Wang Xiao, Sam Chan, Tony Zhang Tianyi, Tim Kin Lok Leung
Supported by: Focal-Naim
Online Exhibition & Panel Discussion) Art in the Cloud
Curator: Ann Mak
Chair: Maurice Benayoun
Panel Coordinator: Sophie Zhang Yujia
Panel Assistant: Charlie Yip
Networking Event) Galactic Wine Sharing Party
Event Curators: Maurice Benayoun & Lisa Park SoYoung
Curatorial assistant: Charlie Yip
On-site Exhibition Curator: Ann Mak
Technical Artistry: Vvzela Kook
Lighting & Stage Management Advisor: Allen Fung **
Sound & Technical Advisor: Kampo Tze **
Technical Executives: Marco Luk & Felix Hui
Technical Assistant: Leung Chun Ho
Event Videography: Karlie Zhao Wenran & Chenyue Dai
Production consultant: Tony Maslic
Event Assistants: Jiafan Weng, Colin Wu, Belle Leung, & Sophie Zhang Yujia

Special guests: Prof. De Kai, Prof. Ken Ueno, & Dr. Eugenia Kim Sangmie
Generously supported by: Osage Art Foundation, Focal-Naim, & ACIM, School of Creative Media, City University of Hong Kong
** Appearance by kind permission of the Hong Kong Academy for Performing Arts