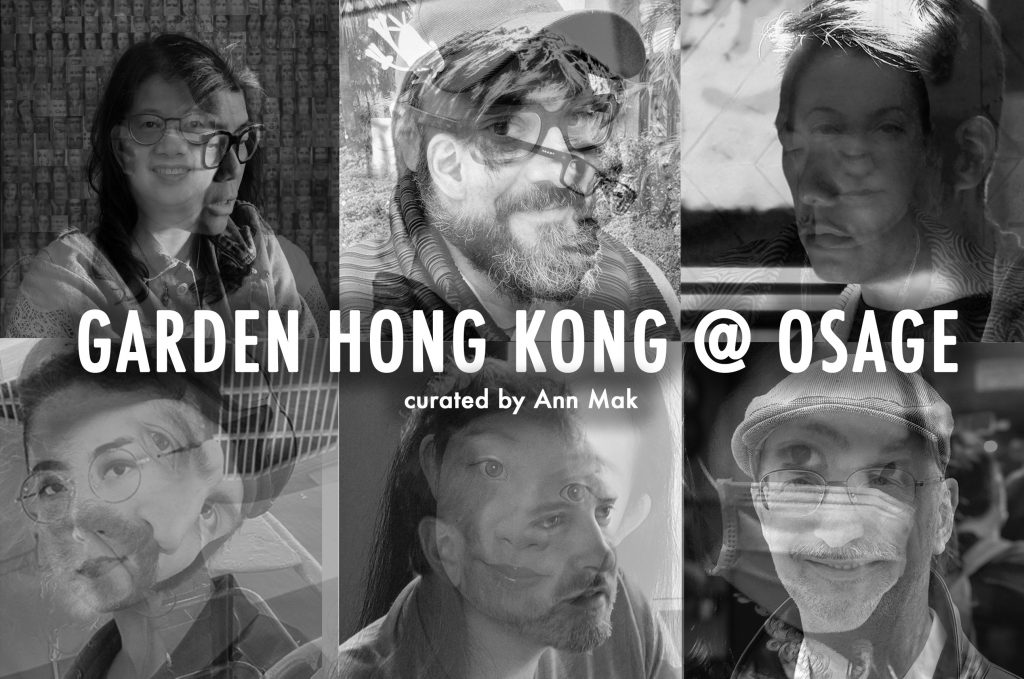 12 – 17 September 2021
@ Osage Gallery

This exhibition is accessible for all on-site:
14-17 September
10.30am – 6.30pm HKT
Chaired by Maurice Benayoun
Sponsored by Osage Art Foundation
Garden Hong Kong @ Osage is a conclusion of Ars Electronica Festival 2021 – Garden Hong Kong, a 4-day finissage art exhibition curated by Ann Mak, showcasing the highlights of the Garden.
The event includes a 360º video of the interactive AI installation "DïaloG – The first Aliens' encounter" by Refik Anadol and Maurice Benayoun; a robotic AI art installation by Maurice Benayoun (MoBen) "Power Chess" where the chess-playing robots are in fact, exploring the limits of human conflicts through gameplay; a documentation of the "Galactic Wine Sharing Party" hosted by Osage Gallery; as well as "Art in the Cloud" the online exhibition of 29 media artists from different parts of the World who are invited to each contribute a video of their artwork that responds to the inquiry on how art can be in line with the online.
About Garden Hong Kong
Following the success last year, Ars Electronica Festival, the first media art festival ever created 42 years ago in Linz, Austria, shifted its centralised model to a networked format in September 2020 as means to circumnavigate the limitations imposed by the ongoing pandemic. In 2021, 86 "Gardens" took up this call. Invited to contribute, the Neuro-Design Lab/ACIM of the School of Creative Media (SCM), City University of Hong Kong, accepted and responded to the challenge with Garden Hong Kong.
The connection between the School of Creative Media and the Ars Electronica Festival is strengthened by history, with the school counting no less than 4 Awardees among its faculty: Jeffrey Shaw, Golden Nica for Visionary Pioneer award in 2018; Tamás Pal Waliczky, Golden Nica in 1989; Maurice Benayoun, Golden Nica in Interactive Art 1998, A Distinction in 1994, and 2 Honorary mentions in 1994-1995; and Max Hattler receiving an Honorary Mention in 2020.
Garden Hong Kong 2021 presents a whole new program with diverse events and artworks. Internationally renowned media artists, curators and scholars, including those from Hong Kong, responded to the curatorial concept — Artificial Intentionalities: Post Human Humanities in the Era of the Art Subject — to explore various paths to better understand the entanglements that surface in the tectonic interplay of divergent worlds, where robots challenge social models, artworks try to understand each other, and the faraway meets the nearby.
EASEAS: Experiments in Art, Science and Ethology of the Art-Subject
DïaloG 
Power Chess
Episode 1
Selected Projects by Tuçe EREL
Girls! Girls! Girls! Girls! Boys!
Dynamics of Mass Connectivity
Miss M
Flying Taxi 
BULBBLE (Excerpt)
Episode 2
Object Americana NFT Compilation [Unminted]
RhiZone: [ PapiLLa ]  
Unruh
(not quite) a catalogue of birds
Sight, Sound and Site
Jane-December 2020
Kitchen Breath
Episode 3
Joseph Chan and His Machine
 Humane Methods [℧R]
Not What We Look At But From Where
Exhibition Confidential Records: Overwrite in CCTV
 Down to the Holograph
Making of Eve Clone II
Episode 4
Synthetic Suburbia 
FindingEva
Untitled
 Floating Projects and Participatory Art 
Kowloon Forest (Excerpt)
Letting Go
The Polyphonous Avatar
Documentation of the Galactic Wine Sharing Party
Protagonists featuring:
Mr. Gerfried Stocker (Artistic Director of Ars Electronica, Linz, Austria)

Prof. Richard Allen (Dean of School of Creative Media, CityU HK)

Maurice Benayoun & Lisa Park SoYoung (Event Curators)

Charlie Yip & Vvzela Kook (Neuro Design Lab, SCM, CityU HK)

Hortense Boulais-Ifrene & Vivian Zech (Ars Electronica Gardens Team, Linz)

Christiana Kazakou (Garden LEONARDO LASER representative)
Chungyean Cho (Garden Seoul representative)
Helena Nikonole & Oxana Chvyakina (Garden Moscow representative)

Maurice Benayoun (Curator of EASEAS)

Ann Mak (Curator of Art in the Cloud & Garden Hong Kong exhibition)

De Kai & Ken Ueno (Clubhouse Chat Protagonists)

Eugenia Kim Sangmie (Scholar-Dancer VR dance collaborator for Garden Seoul)