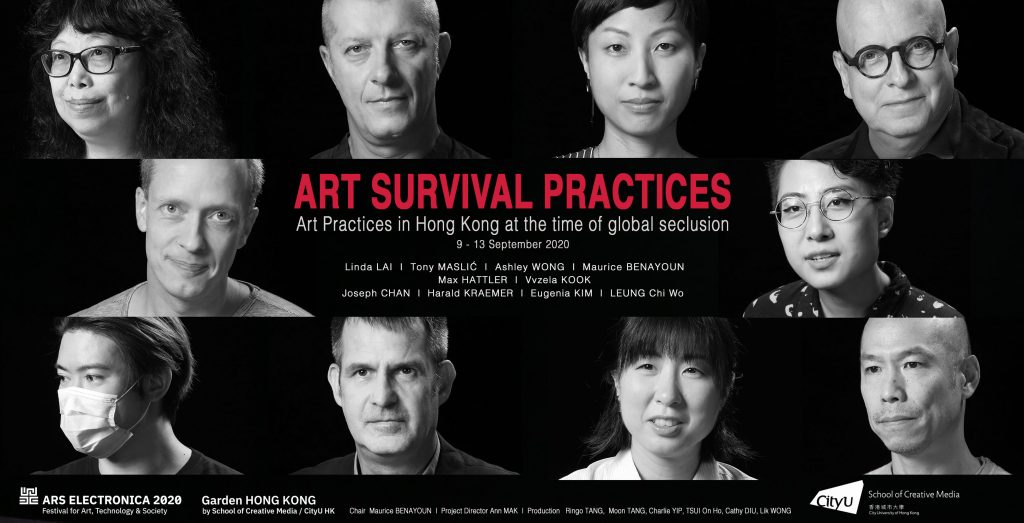 Available on 9 – 13 September 2020, Wed-Sun
As the pandemic has pushed many activities online, the art community is inescapably affected. Various kinds of strategic practices are developing rapidly, particularly on the internet as evinced by the proliferation of webinars and online exhibitions. What kind of impacts do these virtual experiences convey? Is this circumstance a transitory phenomenon or is it shaping up to be the fundamental framework for our future endeavors?
Based on this inquiry, ten contributors consisting of artists, curators, lab founders and researchers, all faculty or alumni of SCM, CityU HK, share their experiences and insights on the recent challenges that are impacting and shaping their practices.
CREDITS:
Chair: Maurice BENAYOUN 
Project Director: Ann MAK 
Production Team: Ringo TANG,  Moon TANG, TSUI On Ho,
Cathy DIU, Charlie YIP, Lik WONG

Production: agogofilm, NeuroDesign Lab, ACIM, SCM